We are a 501c3 Non-Profit Corporation

Our Motto is .... IT'S ALL ABOUT THE KIDS
5 Boros basketball is a youth basketball program. We started in 2010 and we are going strong.

Our prgram is 100% free to anyone who plays with us.
We take kids from all 5 Boros and teach them basketball from the ground up. We then take them to local and out of state tournaments to competer with other top programs.


We are one on NYC only Free programs
Our AAU basketball program has been growing at a rapid pace and now consists of several teams spanning elementary to high school grades (Fourth to Twelfth Graders). We have won numerous championships, thanks to the generous support of our sponsors,coupled with our strong coaching staff, and we continue to strive to develop our boys so they can compete at the highest level.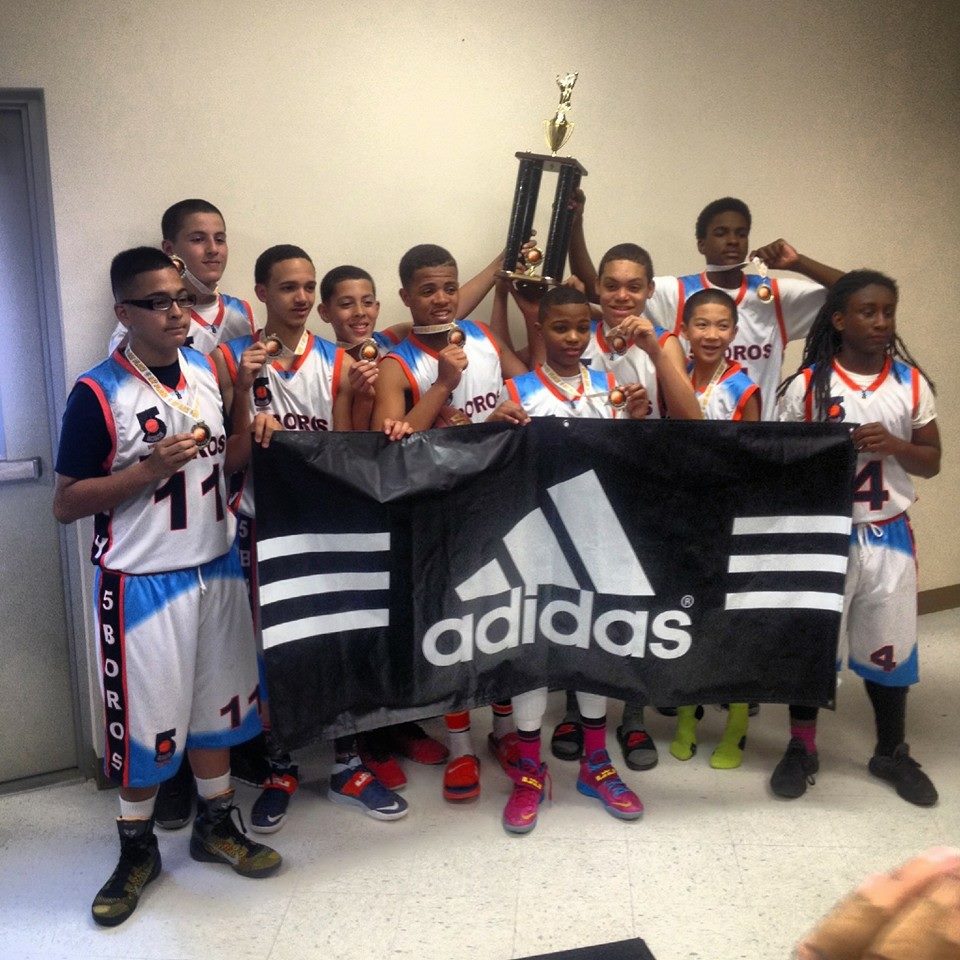 5B
also provides one-on-one tutoring
and mentoring to our boys,
particularly those who are c
onsidered most at risk, to improve
opportunities for academic success.
Our program continues to have a
positive impact on the boys in the
program, transforming their lives for
the better. For example, we are proud
that all of our Eighth Graders last year
were accepted to high schools of
their choice.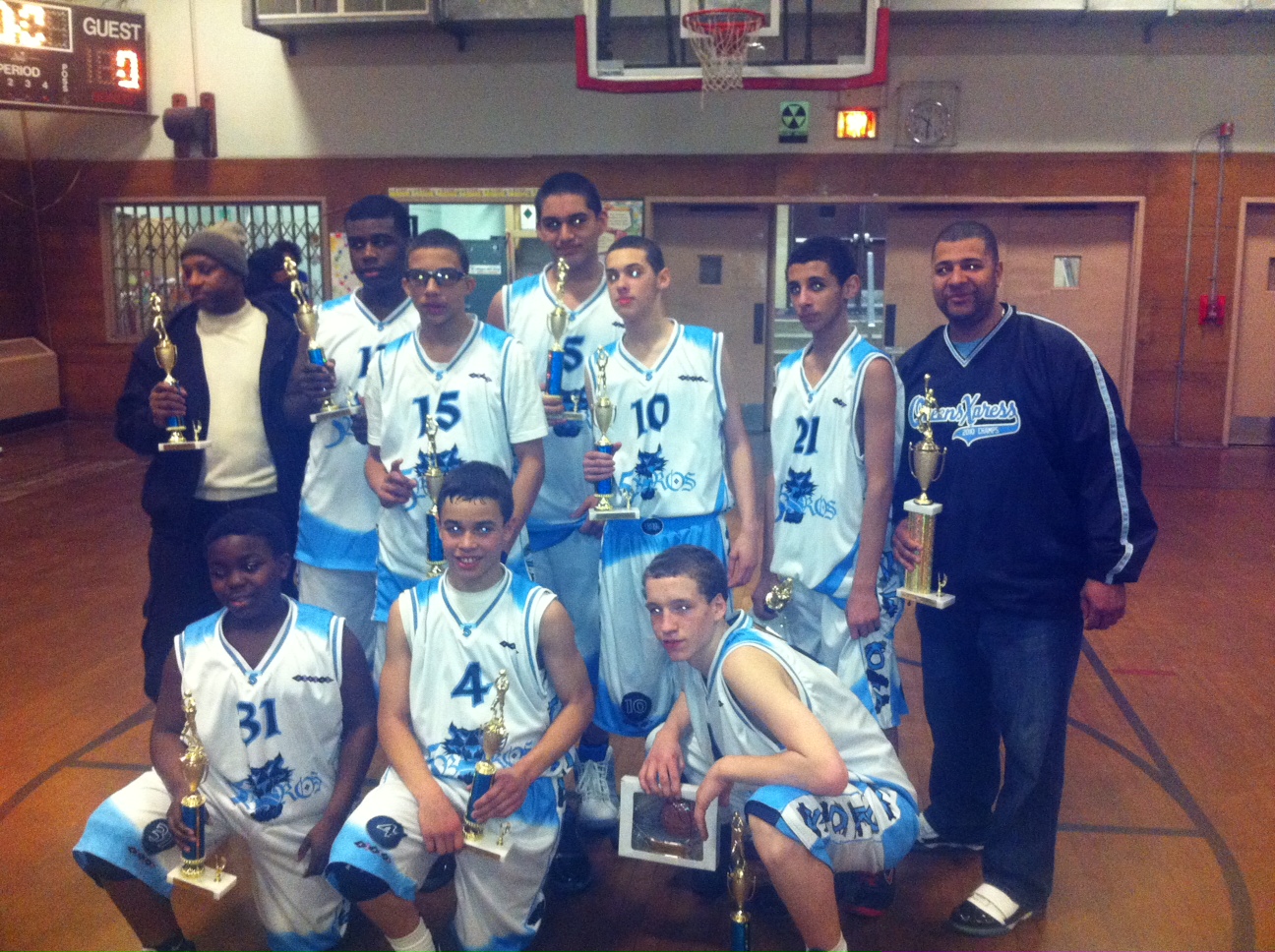 Further, our boys are
learning life skills that come from
playing competitive team sports,
including self-discipline, focus and
collaboration which they will benefit
from for the rest of their lives. The
commitment of 5B and its coaches to
the development of the boys'
basketball skill is also having a positive
impact on their lives as some of them
are already getting solicited by the
coaches of some very good high
schools and colleges, through the
exposure they are getting competing
in tournaments.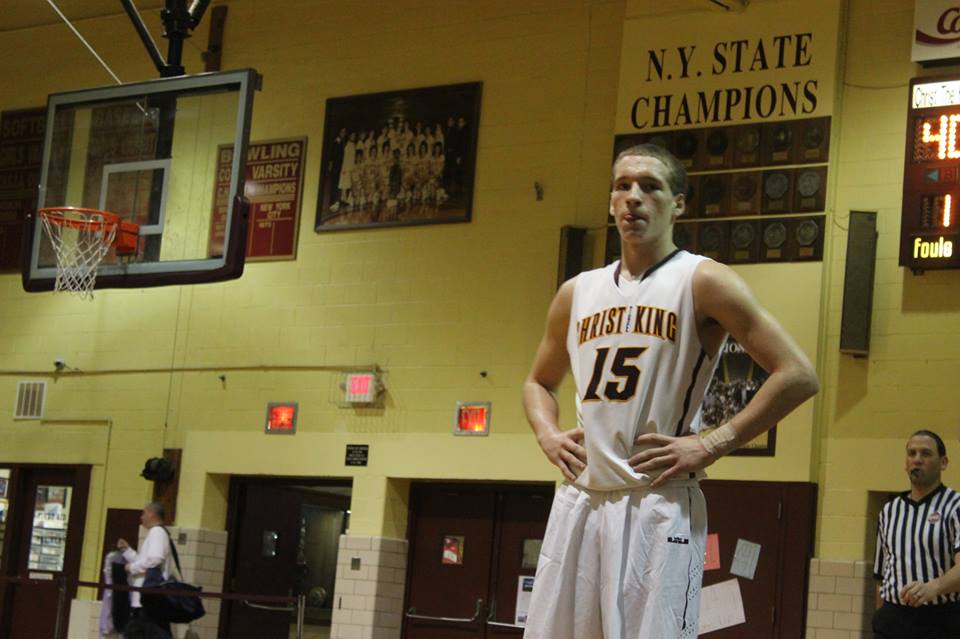 Playing competitive
basketball also provide the boys with
a better chance of obtaining
scholarships from these schools, which
can make a profound difference in
making college affordable.Volunteers with the hopes of
transforming the lives of these boys
to create the next generation of
leaders and strong community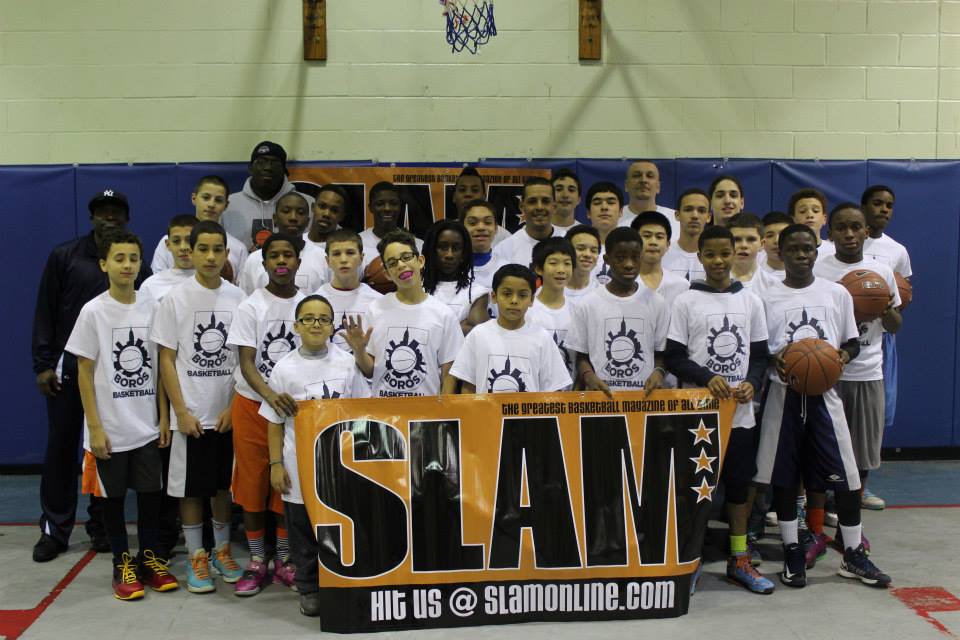 As the cost of running a successful
AAU basketball program is very high
and the boys in our program are
primarily from underserved
communities, for a majority of the
boys, financial support by 5B is a
necessity. 5 Boros takes pride
knowing that with the continued
generosity of our sponsors and
donors and the monies we raise
through our fund raising activities, we
will continue to make it possible for
our boys to play competitive
basketball. Moreover, it is indeed
remarkable to see that our sponsors
do share in our commitment to
prepare the boys for a better future.
The program leadership and
coaches are all v
olunteers with the hopes of
transforming the lives of these boys
to create the next generation of
leaders and strong community
citizens
.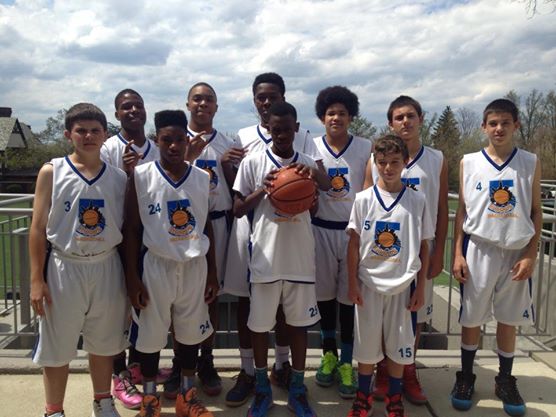 We are a recognized legal 501(C)
3 granted tax exempt status by the
IRS so any monies or resources you
donate will be tax deductible. Your
tax deductible donation can be
made payable to 5 Boros
Basketball or pay pal (donate)
button on our website Sponsors page on left.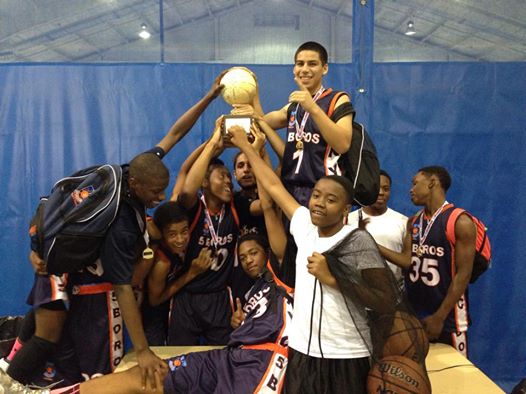 Rick Atson, Founder, is also a parent to upcoming basketball players in his two sons. He has used his ties to the communities of NYC to embark on this mission to create a place for our youth to engage in sport while learning and challenging their dreams. He contributes to his community in more ways than just sport; he is an upstanding father and entrepreneur. He is a National Lions club member who is very active in his community. Diligently looking to see his children and those children who in most cases, would be lost to the streets, participate in sports. He has sponsored many underprivileged youth throughout the years, and volunteered in many NYC events and now is looking to offer a "home" for more children to participate and less children to be left to the perils of the streets. Rick has worked many years with other similar programs, where he watched and learned and now ready to take on his own. Rick models a behavior players need to recognize as they grow to respect themselves and individuality of others in our culturally diverse society.
Contacts
Email 5borosbasketball@gmail.com
Rick ( Director) 347-723-4886
Joe (7th grade coach) 347-981-2117
5boros and Christ the King standout Travis Atson Courtesy 5b Basketball
At 5 Boros Basketball, It's Hoops and A Lot More
Aug 09, 2013by Jeff Mann
It's been a great two weeks for the coaches and kids of 5 Boros basketball. In that time, its seventh grade team took on eighth and tenth graders in a Harrisburg, PA tournament, winning an impressive five of six games, as well as its free throw and 3-point shooting contests. A week earlier, the kids competed in Ocean City, MD where they went undefeated and took home the championship.
5 Boros Basketball offers youth AAU basketball to boys, ages 8-18 (fourth through twelfth grades). In AAU basketball, the country's best young players compete against each other in local and national tournaments. This year, 5b's third, more than 100 kids played in 200-plus games and worked out with the program. Teams traveled to Virginia, Lake George, Maryland, PA, New Jersey and Brewster, NY to compete, as well as playing in numerous local tournaments. Along the way, the kids brought home several championships.
It's not only about hoops, however. Director Rick Atson and his volunteers (none of the staff is paid) provide mentoring to all the kids and tutoring to those that need a little help. They also emphasize sportsmanship above all else.
"Our kids, coaches and parents have fun and that's what being a kid is all about," said Atson. "We teach the kids values and lessons and we have fun doing it."
Funding for 5 Boros is provided entirely by sponsors. Atson is hoping that as word gets out about their work with the kids, the program will attract some larger corporate sponsors. Right now, it's mostly small, private donations keeping them afloat.
"[5B] keeps our youth off the streets, away from the TV, out of trouble and in the gym with us," Atson said. "Many of our youth would be lost to the streets without programs like ours."
To sponsor or to sign up for 5 Boros Basketball, contact Rick Atson at (347) 723-4886 or 5borosbasketball@gmail.com. Additional information is available at 5borosbasketball@gmail.com.
Article From Queens ledger
Should the lack of money keep a kid from playing organized basketball? Rick Atson and Michael Herring certainly don't think so.

That's why they are planning to launch 5 Boros Basketball this fall. The non-profit organization was founded on the premise that New York City youth deserve more opportunities to enjoy sports, despite their financial situations.

"Everything we are doing with 5 Boros Basketball is for the betterment of all of our participants," said Atson. "Why should kids suffer if their parents are not in the position to pay for them to join a league? This league will give underprivileged youth a chance to travel and play against other youth teams locally and from all over the country.

"We teach sportsmanship and fair play, and we hope to have our youth grow to obtain leadership skills and strive to be lifetime pupils in the classroom, as well as on the court. We also want our kids to have volunteer opportunities through 5 Boros, including at hospitals and nursing homes."

The year-round league is scheduled to start in September. Girls and boys teams will be formed in the following divisions: 9 and under, 11U, 13U, 15U and 17U. Adult teams may also be formed.

In addition to seeking sponsors to generate needed funds, 5 Boros Basketball is hosting a tournament that will begin July 10 and continue on weekends through August. A total of 36 teams have already registered for the tournament, which will be held at Hoffman Park in Queens. Boys and girls teams will consist of players ages 9 to 17.

Each tournament team will play eight league games and will qualify for the playoffs, which will continue into September. Championship games will be held at Christ the King High School.
Atson, a National Lions Club member, is very active in the community. He has sponsored numerous underprivileged youth through the years and is a volunteer for a number of initiatives designed to keep kids off the street and involved with sports and other activities.

Herring is a parent to a youth basketball player and a former player from the streets of Brooklyn. He attended Christ the King High School in Middle Village, playing basketball and other sports, and is now a coach there. Herring is a certified referee for youth and men's basketball.

Those interested in learning more about 5 Boros Basketball may visit 5borosbasketball@gmail.com
Below are just some of our players from one of our many free clinics: